0 Comments
Monday, June 24, 2013
| by
admin
I am a true follower of the belief that love is pain when it comes to fancy footwear. Inevitably, the hottest shoes are the most uncomfortable, or are they? In a recent post on The Budget Babe, she blogs about a line of shoes called White Mountain that are affordable, comfortable, AND stylish. How is this possible?! I had to investigate.
Well, her claim was not entirely true. A lot of the line's offerings were ho-hum and matronly, not to mention that they have such a horrible website I dare not give it mention. However, there are a few gems in the rough and they were all highly recommended by the user reviews for the 2 C's of comfiness and chicness: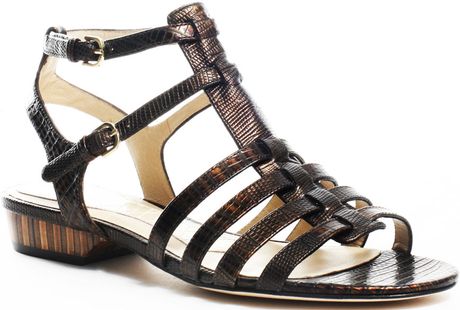 Natasha gladiators in Bronze
These lovely totally wearable gladiators are a steal from Piperlime. Featuring a slight heel, breezy straps, and cushioned bottom, it is entirely believable that actual gladiators could have worn these back in the day.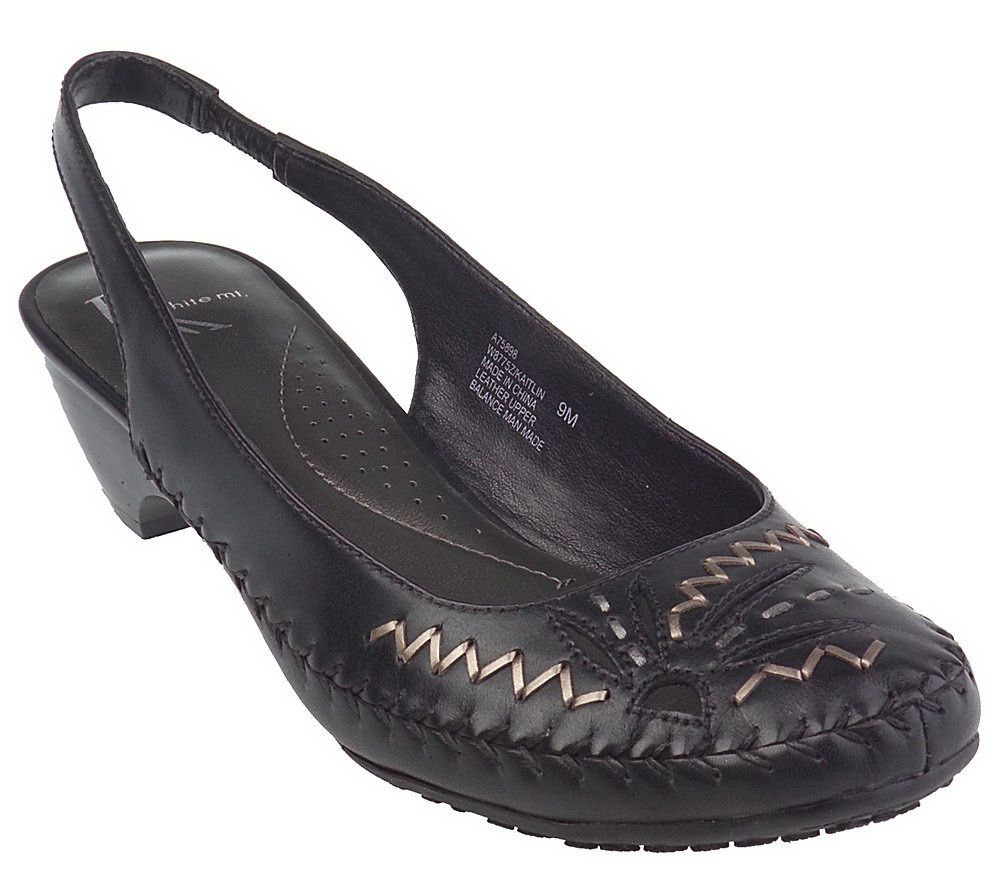 Leather Slingbacks with Top stitching in Camel
These shoes may look a bit Momish here, but they totally kicked ass in the Budget Babe's post. I loved the soothing versatility of its colour as well as the modest lady-likeness of the 1.5" heel. The top stitching and tiny cut-outs also provide a slightly bohemian appeal.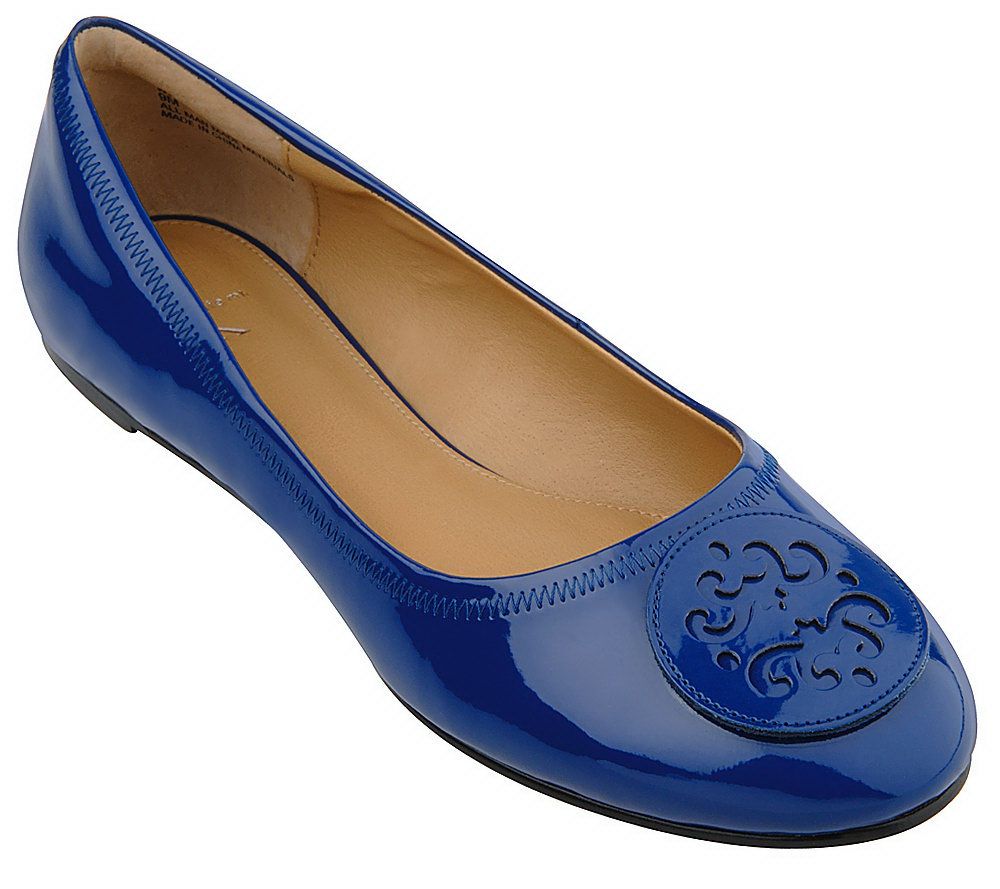 Patent Slip-on Flats with Ornamental Detail
These shoes are the love-child of trendiness and comfort. Featuring a great padded sole and textured outer sole, these flats are as durable as they are pretty. The ornamental detail is gorgeous - in fact I think White Mountain should have gone a step further and made it an actual brass medallion on the toe, but alas they did not. However, they did make this style available in a variety of colours like cobalt blue and bright yellow, so that should satisfy the trendinista in all of us. For now.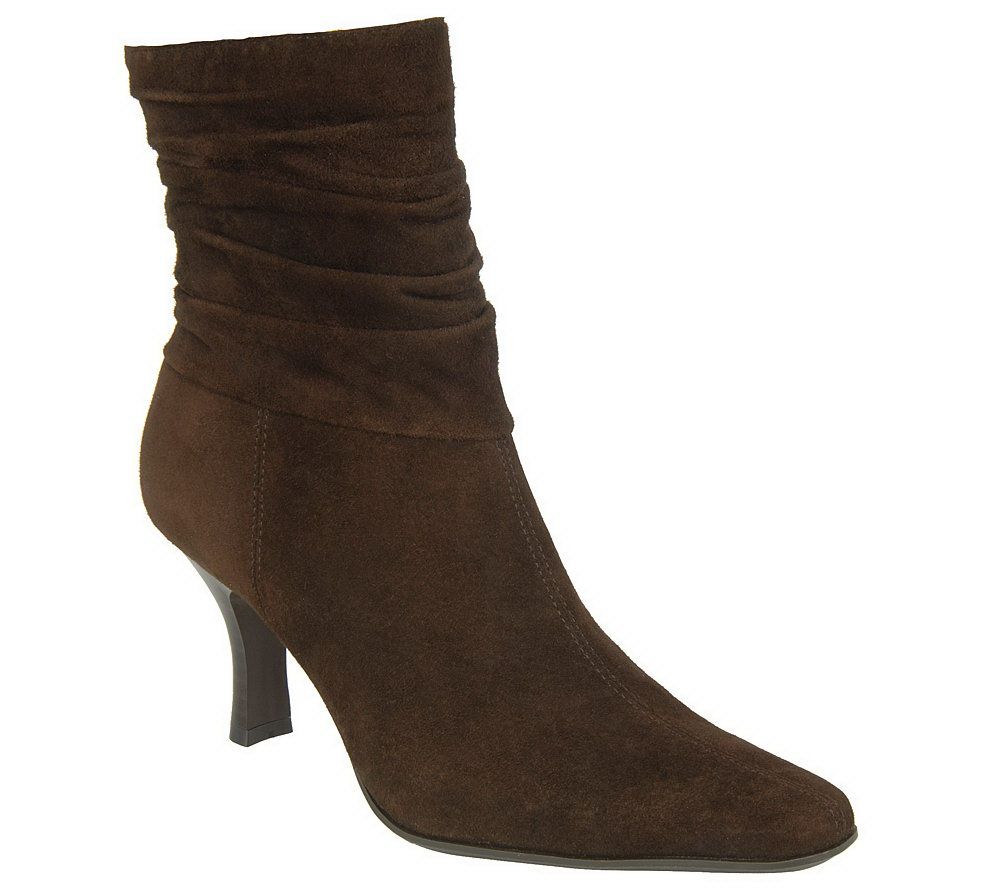 Water-resistant Suede Boots with Ruching
Finally, we have the perennially stylish suede boot. The soft caress of suede is always a welcome touch to the skin and the water-resistance of these boots make it practical to wear on non-sunny days. I love the assertiveness of the slight stiletto heel and the pointed toe, softened by the ruching above. Pair with a flowery sundress for summer, and a slouchy cardigan for fall and you're always good to go!
Labels: Fashion, Product Reviews