0 Comments
Monday, June 3, 2013
| by
admin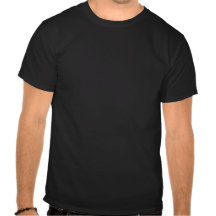 There is nothing particularly interesting about this outfit. All the elements are rather basic, with the slight exception of the black tunic I purchased while in Taiwan this past summer/fall, which features a subtle embroidered detailing along the straps and neckline. So why post this one at all? Well firstly, I think this is a great example of a throw-yourself-together-at-the-last-minute type of outfit (my specialty). On those notorious "hump days" where I literally flop out of bed onto the floor, I do not have the mental capacity to think of an elaborately stylish outfit. Here is the thought process I went through in creating this outfit:
Feel like being slob = jeans
Need color = bright blue shirt to offset my tired face
Need layers = pulling on the tunic because I haven't gotten to wear it much, and it will keep me warm without being overly warm in a stuffy office
Socks... no = sometimes it's just too much effort to pull on socks. Plus, this outfit with my regular street sneakers would look a little too elementary school, so slipping on these low heels instantly made me look more pulled-together
So there you have it, an easy look that manages to look much chicer than the typical amoeba-like outfit one would normally think of when feeling schlubby. What's your go-to look when you're too tired to dress?